Le Domaine de La Sasse
« Le Domaine de la Sasse » is the last fully preserved natural area in Megève. The springs that gush from the domain were already known by the original inhabitants for their high cleanliness.
Dominique Méridol, owner of the domain, has selected one of the springs called by the ancestors : « la Taverne ». In reference to its faithful and constant flow.
Following a slow progree through a natural filter, la Sasse water becomes fully clear.
This rare mountain spring water, low in mineral content, is bottled at « le Domaine de la Sasse » 1700 meters above the sea level (5577 ft).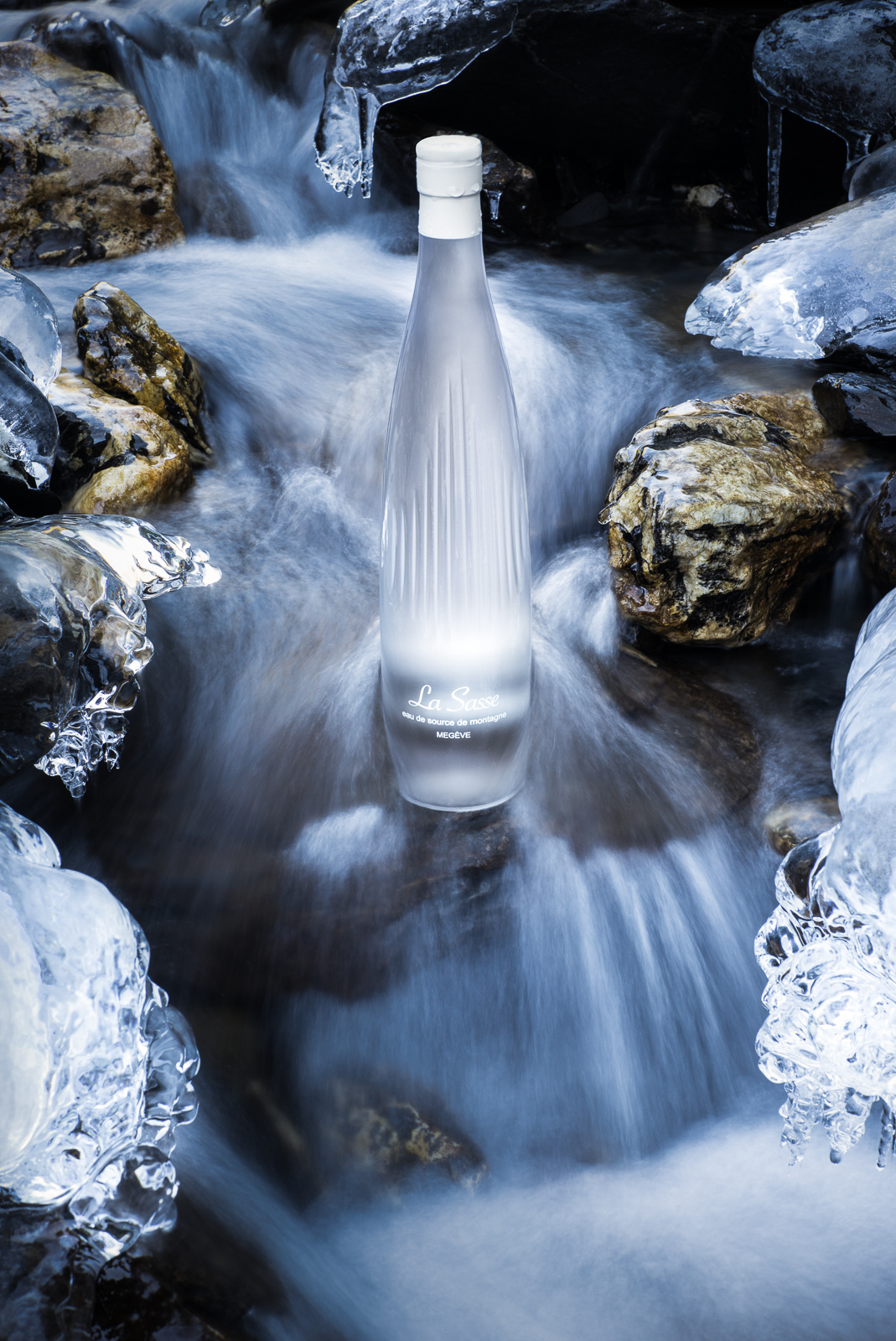 An exceptional water
The springs gush from an undamaged earth's crust. La Sasse is a rare water with an exceptional cleanliness and a perfect turbidity.
La Sasse is bottled in our workshop, using simple gravity and without filtration or any chemical treatment.
This is the highest bottling site in the Mont-Blanc Massif.
The bottling workshop only works in the summer as La Sasse water can only be produced for the few months a year when the snowpack recedes and the only access path to "le Domaine de la Sasse" becomes passable again.
Composition minérale* (en mg/l)
| | | | |
| --- | --- | --- | --- |
| Dry residue at 180° | 206 | Ca (calcium) | 75,8 |
| No3 (nitrates) | 1,5 | K (potassium) | 0,062 |
| Mg (magnésium) | 2,74 | Cl (chlorure) | 10,9 |
| Na (sodium) | 0,28 | So4 (sulfate) | 29,7 |
|  PH |  7,6 | | |
*The stability of its trace elements and minerals is equivalent to the mineral waters.
The bottle
The beautiful frosted glass bottle was crafted by a local sculptor, Pierre Margara, to be in harmony with its content.
« I drew my inspiration from the bottom of my whole being, in the happiness of being in tune with my two friends, their enthusiasm, their courage, their tenacity.
The vertical lines symbolize the mountain, the spirit of water, waterfalls…
From my imagination was born a refined, sensual, moving form, as beautiful to look at as soft to the touch. Thank you, my friends, for trusting me! "
Pierre Margara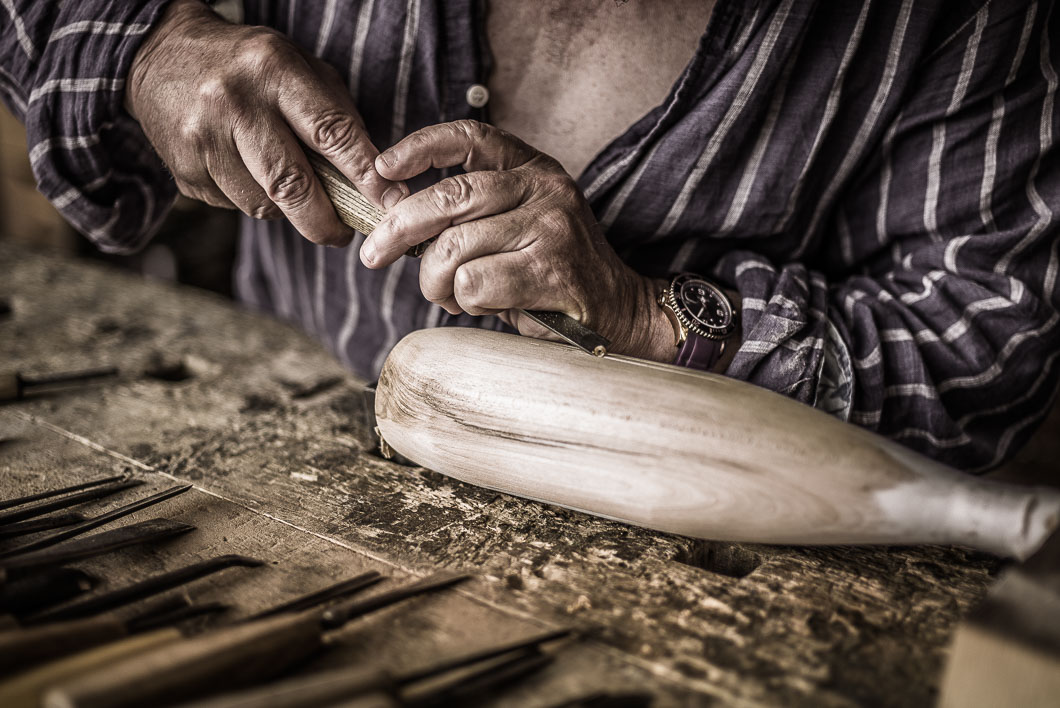 Mindset
Since 2017, we are working in the middle of the Megève's alpine pastures to bottle this exceptional water.
We have dedicated all our energy and our passion to the fulfilment of this great achievement that is in line with our values and the authenticity of a unique territory.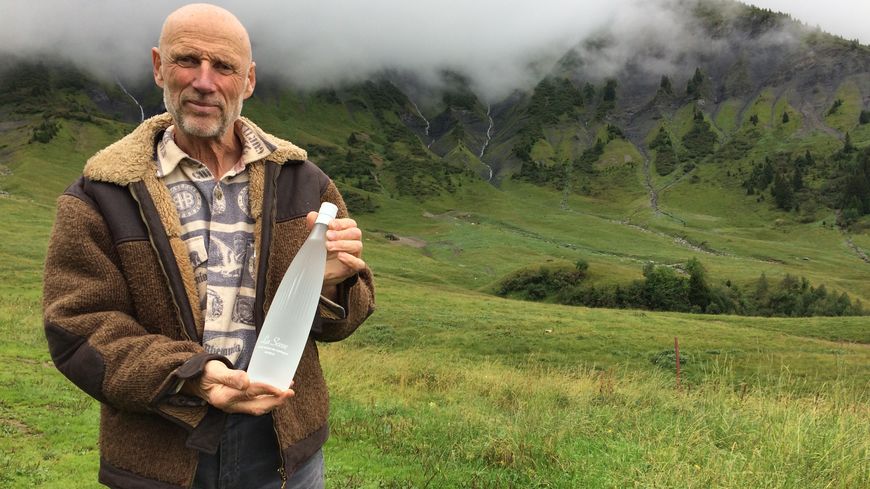 Contact
Our team is at your disposal for any request.
Feel free to contact us.